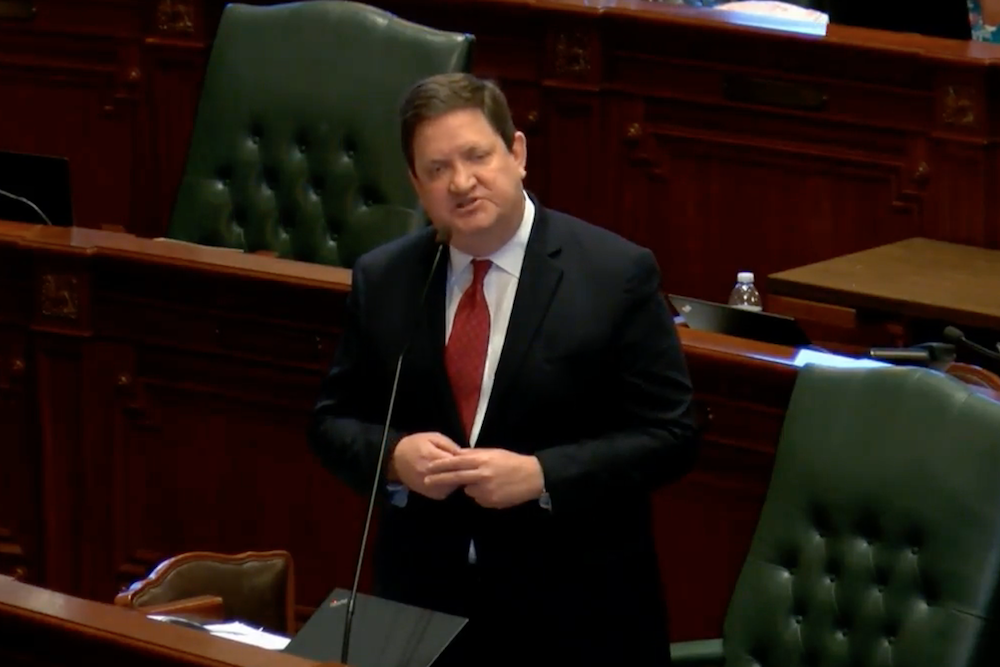 'We need to cut taxes, not raise them,' Rep. McSweeney says of Pritzker's progressive plan
By Glenn Minnis
Illinois state Rep. David McSweeney (R-Barrington Hills) remains as staunchly opposed to Gov. J.B. Pritzker's progressive tax plan as he's ever been.
"The progressive tax would hurt many small businesses in Illinois," McSweeney recently posted on Facebook. "The last thing we need is to send more jobs outside Illinois. Let's cut taxes for small businesses, not raise them."
A growing number of Republican lawmakers are convinced that one of the things Pritzker is hoping will come out of the recently formed Illinois Property Tax Relief Task Force is a report that will make it easier for him to institute the $3.4 billion tax hike he's long been pushing as part of his flat tax plan. Voters are poised to decide the fate of the proposal at the ballot box late next year.
McSweeney leaves little doubt where he stands on the issue.
"The progressive tax would eventually be another tax on middle-class families," McSweeney said in another post. "J.B. Pritzker and his progressive friends continue to try to raise taxes on Illinois families. Let's keep families in Illinois and cut taxes now."
Opponents of the tax plan have also insisted it will further slow investment in the state, while not generating nearly as much revenue as some of its supporters have claimed it will. At the same time, many insist the tax won't come anywhere close to meaning a tax cut for 95 percent of Illinois residents as Pritzker and other Democratic leaders have projected.
"Since I was elected, I have been fighting for Illinois families," McSweeney wrote. "Meanwhile, progressives have been raising your taxes and driving families out of Illinois. We need to cut taxes, not raise them."
McSweeney, who has served in Springfield since 2013, recently announced he will not be seeking re-election in his 52nd District, hinting that he could be poised to make a run for statewide office. His district includes Cook, Lake, McHenry and Kane counties and includes Cary and Barrington.